This week we bring you a lively book discussion of
Pride and Prejudice
. This podcast was from January of 2013. World Book Club was celebrating the 200th anniversary of the publication of the novel.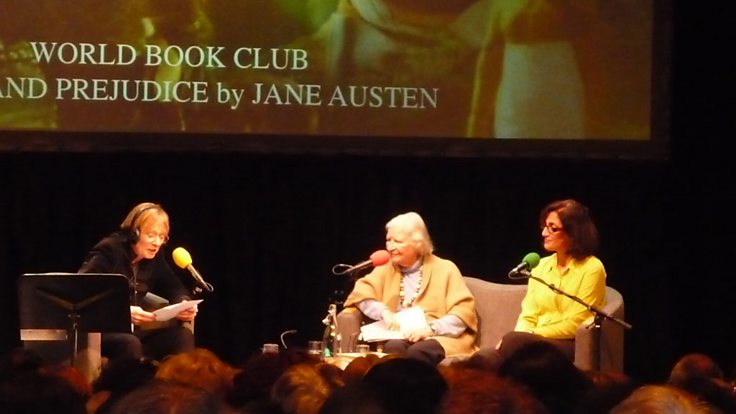 On the panel were P.D. James, author Moni Mohsin, and Susannah Fullerton, President of the Jane Austen Society of Australia.
The program is a mixture of readings from the novel, questions and answers, and reflections from other authors. The podcast runs about 55 minutes long and you can find it
here on the BBC Website
.
A few things I found interesting:
Men. It seemed to me that the questions asked came from a good number of men, from all walks of life and from all parts of the world. It was great to see! There is a man who admits to reading P&P for the first time while in a pub.
Really listen at the 3 minute mark. A question gets answered and P.D. James's answer completely baffled me. (Don't worry if you miss it, I already have it planned for our August Poll Question.)
The questions. They did a really good job of using both commonly asked and unique questions. Some of them I personally never would have thought to ask or discuss and some of them were what I felt were common questions to ask when discussing P&P.
Happy Listening!