I'm not sure what you're reading but how about flipping the pages of Men's Fitness Regency?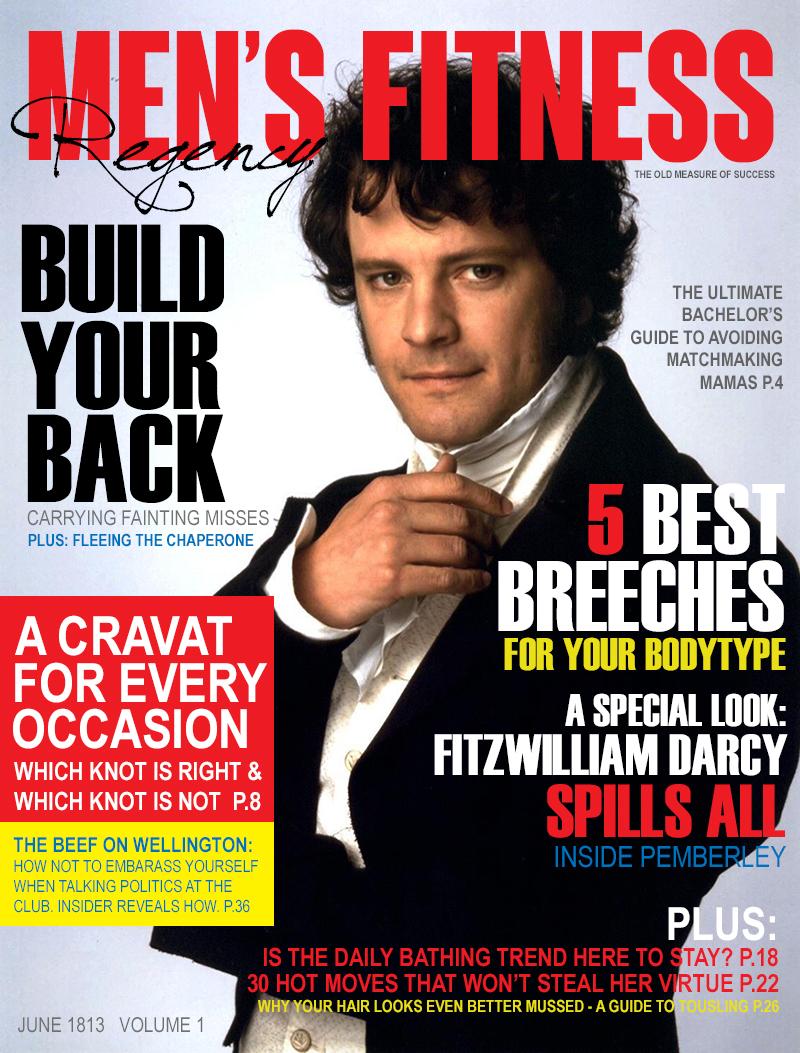 Or how about Cosmopolitan Regency?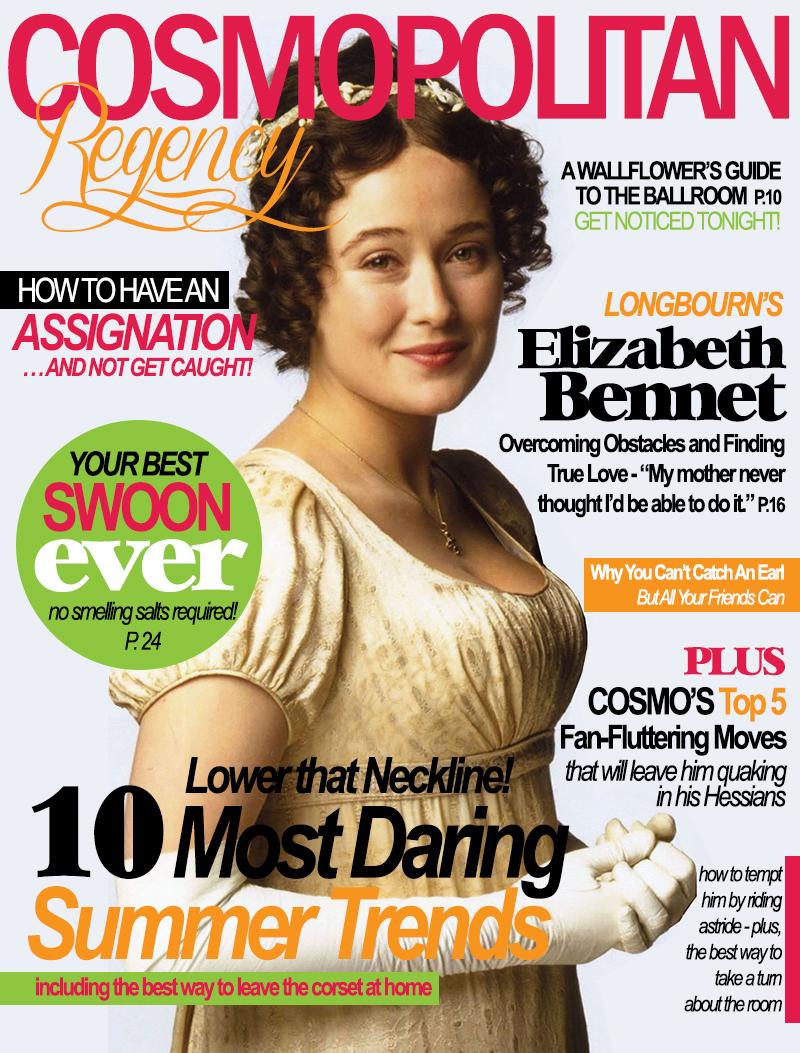 Both of these delight covers are from the mind of Laura Jill Somers. You can find her on Twitter and on her Website.
Now onto Austen in August!
I started my first book, Fall For You (The Jane Austen Academy Book 1) by Cecilia Gray. This book starts off the series about six girls (all based on the six heroines of Jane's novels) as they face the changing world of their former all girls school. This book focuses on Lizzie and Dante. I haven't met Dante yet in my reading, but I'm assuming his the guy all the girls were gossiping about (Do you know who that is?) Right now the girls are moving in for the school year and nothing is going as planned. The school is under new ownership and has changed thing around by letting boys into the school.
How has your Austen in August started off?